There are 4 main categories in this program:
Exterior – Structure – Utilities – Interior
Within each category there are a variety of subcategories. You may add, modify or delete sub-categories at will.
Click on the images for larger visuals.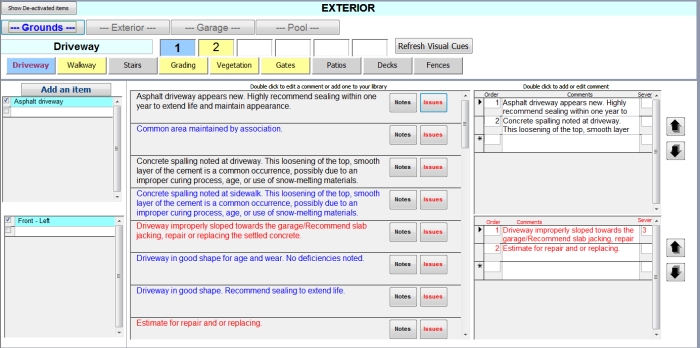 The program is color coded to help you complete your report.
In this example, you know:

1- You are working on the

Grounds

Category.
2- On the

Driveway

subcategory page tab.
3- There are 2 driveways on the property, you are on the first.
4- You know you have worked on the
Walkway,

Grading

,

Vegetation

and

Gates

subcategories.
5- The first driveway is constructed of

Asphalt

and located in the

Back Left

of the property.
6- There are 2 positive and negative comments about this driveway.
It should be noted that the central part of the screen lists the comments in your library. The object of this library is for you to be able to input your dialogue into the inspection report, and then edit it if needed. Should you want to edit the library, simply double click on the comment in question. To create a new one, double click on a blank comment.

When you need to add another item, click on the Show all options button. It will refresh and all available types and locations will be available to choose another.

You also have the ability to edit and assign photos to your comments. To do so, double click on the comment you want to enhance.

The action will open the editing screen.





Notice the tool bar at the top of the window. Add text or select the text you want to enhance.

To add a photo, double click on the Photo address line or click on the Add Photo button.

The action will cause the contact sheet to open.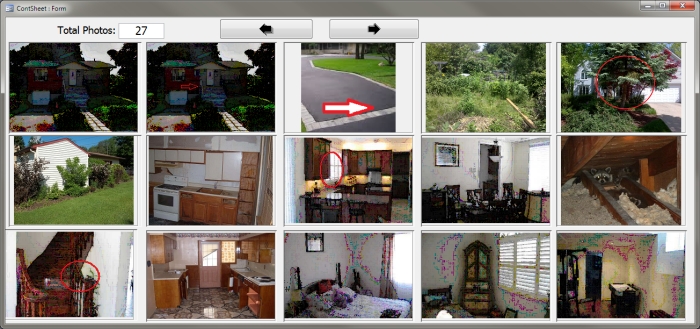 Jump to other photos by using the Left or Right Arrow keysdrop down field.

To choose a photo, simply double click on it.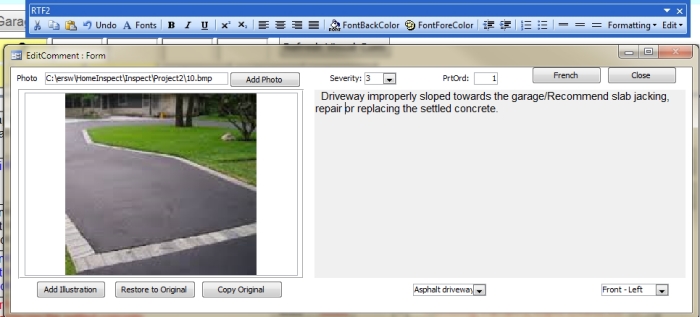 The contact sheet will close and you will be returned to the edit screen.

If you want to add enhancements to the photo, double click on it.

This action will cause your default paint program to open.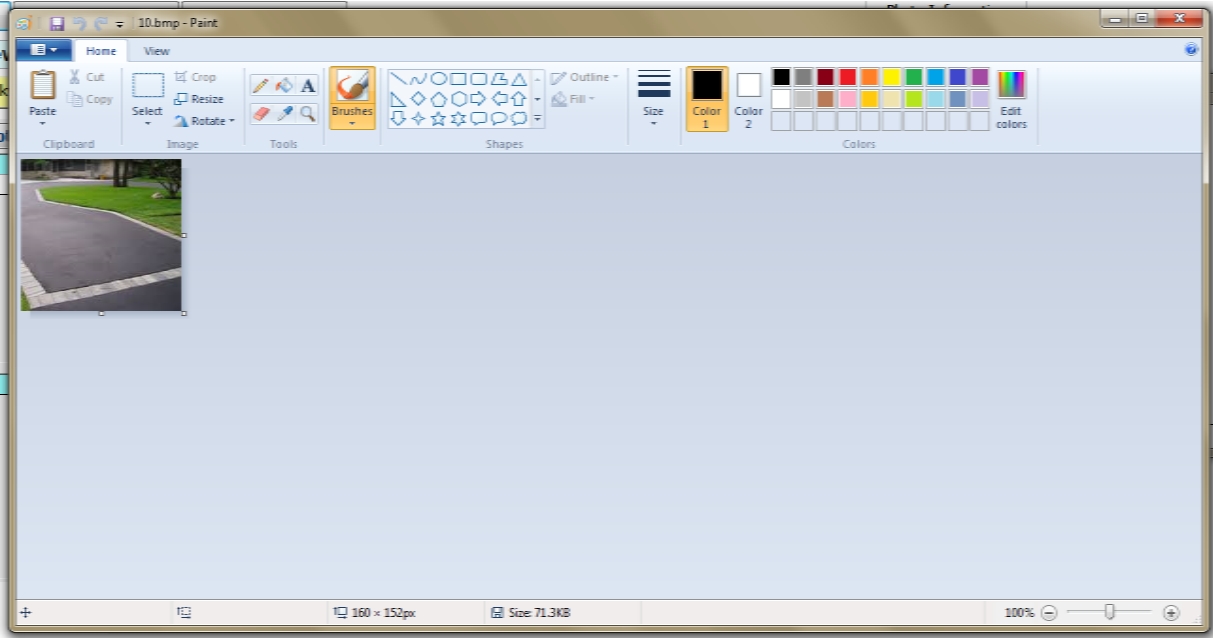 Make whatever changes or additions you wish then close the program.

Answer Yes to the saving question.

Paint closes and you are returned once again to your editing screen.


If you made a mistake and want to restore the image, click on the Restore to Original button.

If you want to make a copy, choose the Copy Original button.

Close the window when done.

Continue this process with each category until you have reached the end of your inspection.

View or Print the report at any time.
Copyright © 1999-2017 [ercomputers.com]. All rights reserved.