Adding photos is simple, just click on the Add Photos button to open the screen.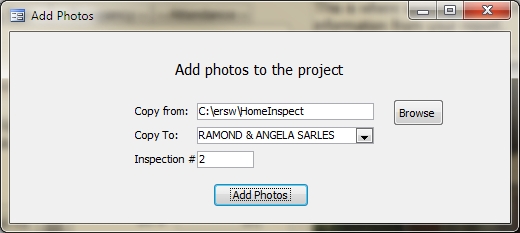 Ensure the Copy from field is correct. Check to see what the folder and subfolder locations are from your Windows Explorer. Set that location in the My Business section of the program so it will become your default location.

Click on the Add Photos button

The program will create a Project folder on your C drive located at
C:\ersw\HomeInspect\Inspect\Project#.
The # will use the inspection number you are working on.

The program will simultaneously create a copy of each photo so that you can always restore any picture.




Copyright © 1999-2017 -[ercomputers.com]. All rights reserved.