Unique Products


Company Information Screen
The company information screen is designed to store your companies important information.It would include Sales Tax rates and Governmental info for the company.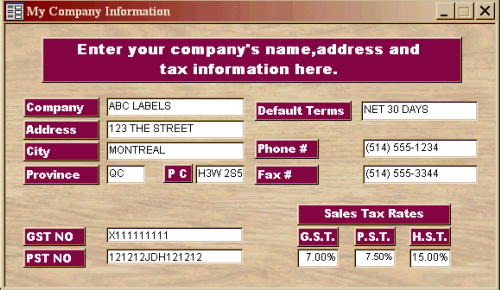 All reports and calculations are derived from information stored in this screen.

Thanks for visiting
ER Computer Services

These links will lead you into our framed website. It is best viewed at a screen resolution of 1024 x 768 dpi, however, 800 x 600 dpi will also work.
If your screen cannot handle this, please navigate using our Site Map page and your browser.
Copyright © 1999-2018 [ER Computer Services]. All rights reserved.