Slide your mouse over the image to animation the feature.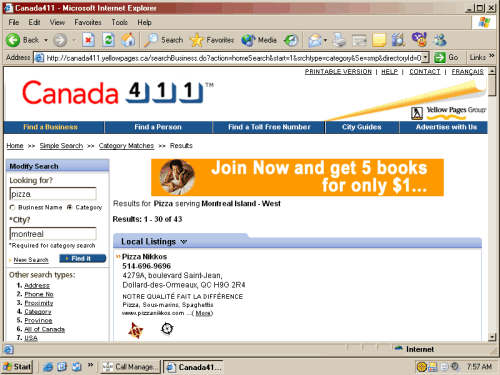 Open your web browser, navigate to your favorite directory and perform your standard search.

Select the first four lines of the entry, right mouse button click and choose the copy feature from the pop up menu.

Your Call Management software should be open in the background. Choose it on your taskbar to bring it forward.

Choose the Paste button and wait a second. The entire entry is on screen and ready for the operator to pursue the call. The default selling product, is also set.