You find the Accessories folder by pointing to and single clicking on the

button located on the bottom left of your screen.
Wait a second or two until the menu opens. Now slide your mouse up to Programs. Again wait, when the menu opens, find the Accessories folder, then slide your mouse pointer to it.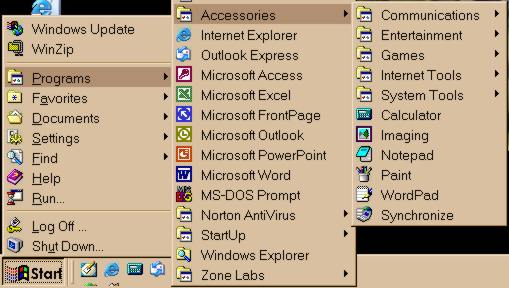 If you would like to know more about each option under this folder, using the diagram above, slide your mouse to the desired subject, then single click.