Choosing a date from the 'Go To' field opens the practitioner's daily schedule.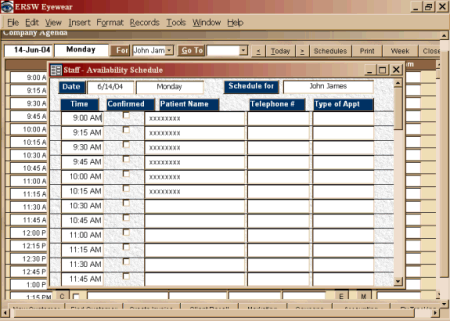 Time slots filled with xxxxxxx indicate times when the practitioner is unavailable; booked appointments are displayed.
When you double click on an appointment slot, the selected patient's record appears (if the slot is booked), or the 'Find Client' window opens.
To register Exam payments, double click on the 'Payment' field. A small input screen appears, allowing the entry of the payment particulars.